Nissan Is Set for Formula E Debut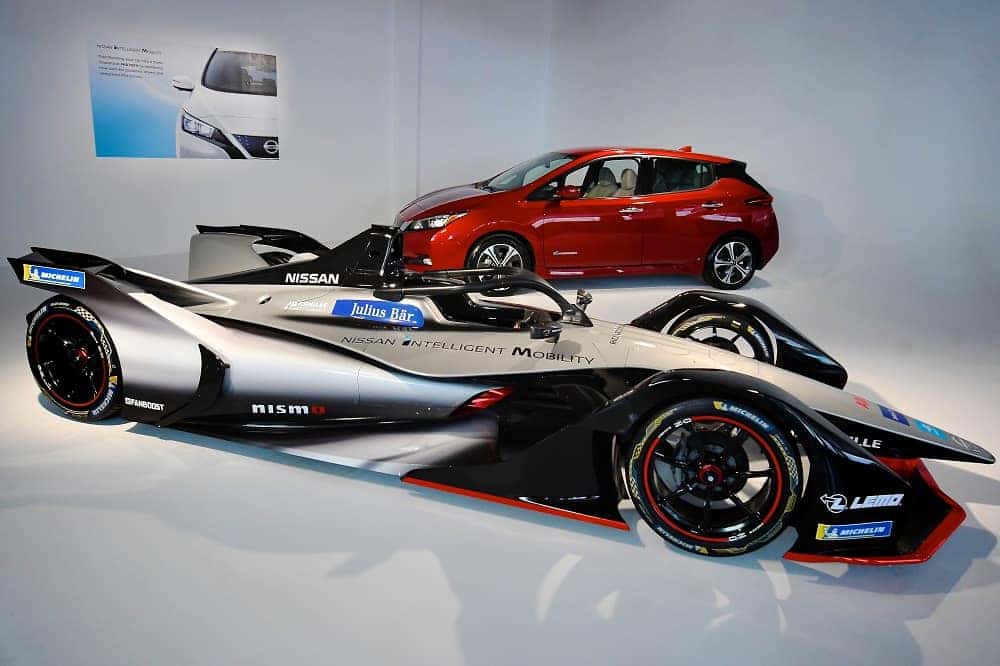 Nissan is no stranger to electric vehicles — it pioneered the segment with the LEAF. But now it's preparing for a whole new venture into an all-electric land. We're talking about the world of electric-vehicle racing.
With the 2017-18 Formula E season coming to a close on July 14, the clock has officially started ticking toward the start of the 2018-19 season, which will be Nissan's debut season. Formula E's fifth season kicks off in December 2018, and Nissan will be the first-ever Japanese brand to join the racing series.
To celebrate the countdown, Nissan held a special event in Brooklyn, New York, just before the final 2017-18 Formula E race. Nissan showed off its Formula E car, which boasts a sleek, shaped-by-the-wind look, at the event alongside its a little less race-ready production LEAF.
Nissan will take part in all 12 events in the 2018-19 racing season, which will span 12 different cities over an eight-month span. Nissan hopes its years of experience in leading the EV world will translate into a successful debut racing season.
Stay tuned for updates on Nissan's foray into the Formula E racing series.
Looking for an EV you can commute to work in? The 2018 Nissan LEAF is the car for you. It boasts an electric motor with 147-horsepower and 236 pound-feet of torque. This motor is juiced up via a 40-kilowatt-hour battery pack that allows it to travel 151 miles on a single charge. This equates to an EPA-estimates 223 mpg-e.
Come by Garber Nissan serving Saginaw, Michigan to check out and test drive the 2018 Nissan LEAF. You can also check out our online inventory to see if we have a 2018 LEAF in stock in your favorite color.