The Sporty 2017 Nissan Maxima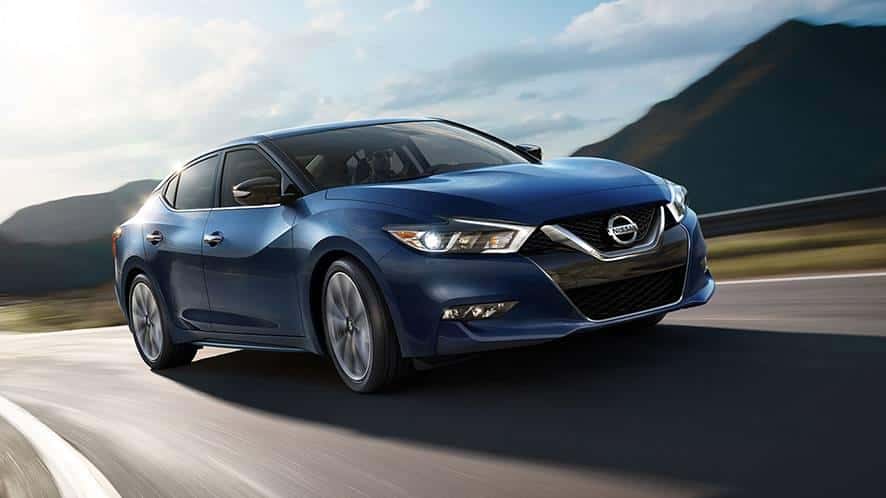 For a premium, full-size sedan that's not afraid to hug the curves check out the 2017 Nissan Maxima. It's a well-balanced blend of interior refinement that's fit for a family sedan and exterior prowess that is not for the faint of heart. Check out the assertive yet stylish Nissan Maxima, or better yet, stop in today for a test drive!
Powered by an outstanding available 3.5-liter V-6 engine and a continuous variable transmission, this four-door sports car offers a smooth and zippy ride. It earns an impressive 300 horsepower and cranks out 261 lb-ft of torque and has performance-tuned suspension and a striking aerodynamic exterior. And with six available trim levels, you'll be able to choose the power and precision performance that's perfect for your driving style.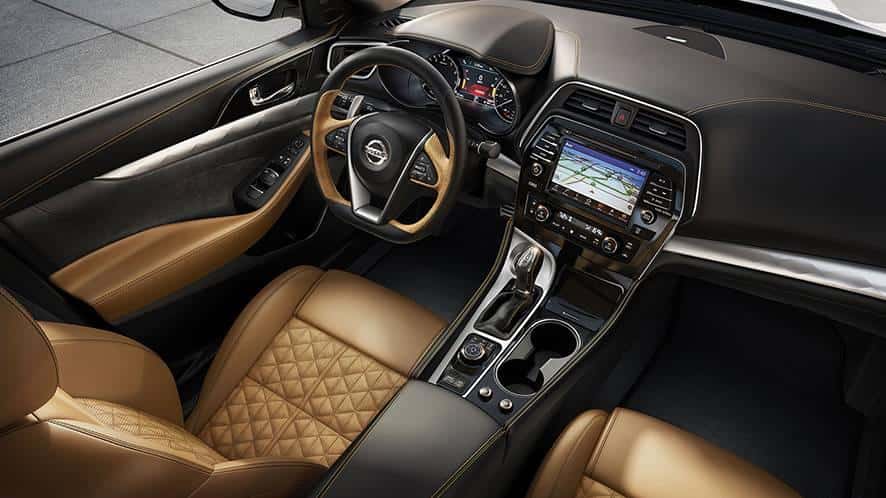 Inside is a comfortably quiet cabin that's packed with thoughtful details and high-quality materials that provide an excellent driving experience. Take a seat in diamond-quilted seats that are available heated and cooled, grip a leather-wrapped D-shaped steering wheel, and face an 8-inch touchscreen with Apple CarPlay and navigation that's been tilted to give you, the driver, better command and control. All that, plus accents of mahogany wood, a dual-panel panoramic moonroof, and plenty of legroom in the front and rear seats makes this family sedan an unforgettable no matter where you sit.
Nissan packs standard safety features into all of their vehicles, and the Maxima is no exception here. Designed to give you confidence on the road ahead, the Maxima comes with Nissan's suite of active safety features, which includes Predictive Forward Collision Warning and Forward Emergency Braking to assist you in sensing what the traffic in front of you is doing and slows down your vehicle for you if you get too close. And you can rest easy knowing your children will ride safely, too, thanks to The Snug Kids® Child Safety Seat Fit Guide and impeccable LATCH systems in the back.
Start browsing our current inventory of 2017 Nissan Maxima models and find your dream car today. Stop by for test drive!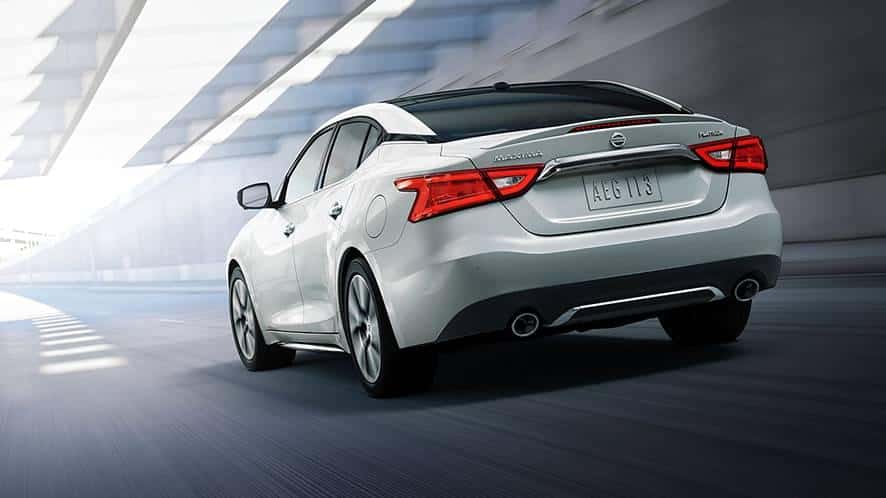 Images courtesy of Nissan Media
Join the Conversation
Comments
comments