ProPILOT Assist Makes Autonomous Driving One Step Closer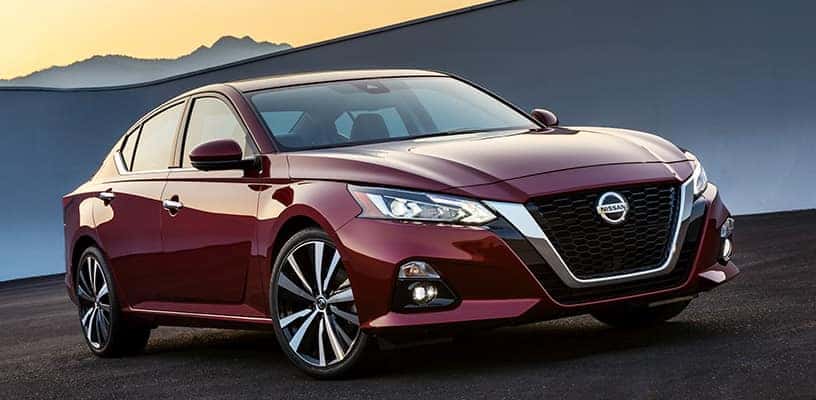 Nissan is changing the amount of work you do while driving with the ProPILOT Assist in the 2019 Altima. Standard on the 2019 Nissan Altima SV, SL, and Platinum trim levels, this suite of driver assistive features offers the building blocks for autonomous vehicles and allows the vehicle to do more of the work while you simply oversee it. The ProPILOT Assist reduces the amount of steering, acceleration, and braking input you're responsible for under certain conditions in the 2019 Nissan Altima. Take it easy and enjoy the drive in a new way.
Designed to be intuitive and user-friendly, ProPILOT Assist is easy to access as it takes only two buttons to turn on. Press the blue "ProPILOT Assist On" button and set the intelligent cruise control, and ProPILOT is ready to take over. Once implemented, the Altima helps you maintain steady course in your lane, handles traffic jams, keeps a set distance from the vehicle ahead, and maintains speed. It's meant to ease your workload and prevent driver fatigue over long journeys.
"Adding ProPILOT Assist to the 2019 Altima continues our approach of making the most advanced technologies available to the widest number of potential buyers, rather than saving the best for the most exclusive models," said José Muñoz, chief performance officer at Nissan. "This 'democratization' of advanced features also applies to Altima's many other available safety and driving assistance technologies."
How does the ProPILOT Assist do it? With a camera, a sensor, radar, and an electronic control module. The camera and radar face forward and scan the road ahead for potential obstacles, changes in traffic flow, and your vehicle's trajectory within a single highway lane. The ProPILOT Assist can also bring the Nissan Altima to a complete stop and accelerate again in stop-and-go traffic with only a tap of the accelerator pedal.
The 2019 Altima comes standard with a 2.5-liter inline four-cylinder engine that produces 188 horsepower and 180 pound-feet of torque. This updated engine is 80 percent new or redesigned parts to provide you with more than just gains in horsepower and torque. It also delivers a quieter ride, enhanced fuel economy, and a more responsive experience. Also featured for the first time on the 2019 Altima is intelligent all-wheel drive — better yet, it's available on all trim levels.
The 2019 Nissan Altima's interior offers a collection of amenities and connectivity tech to help you enjoy the journey. Enjoy the enhanced NASA-inspired zero-gravity seats, available perforated leather seat inserts, and remote engine start with intelligent climate control so you get into a vehicle that's just the right temperature. Plus, the 8-inch multitouch color display offers Bluetooth hands-free phone system that answers your phone calls and allows you to respond to texts with your voice alone. The available NissanConnect Navigation provides you with real-time traffic updates and helps you arrive on time.
Check out a Nissan Altima today. If you can't wait for the 2019 Altima to arrive in the fall of 2018, you can see our current inventory online now.
Images courtesy of Nissan Media