Pioneering New Standard Safety Tech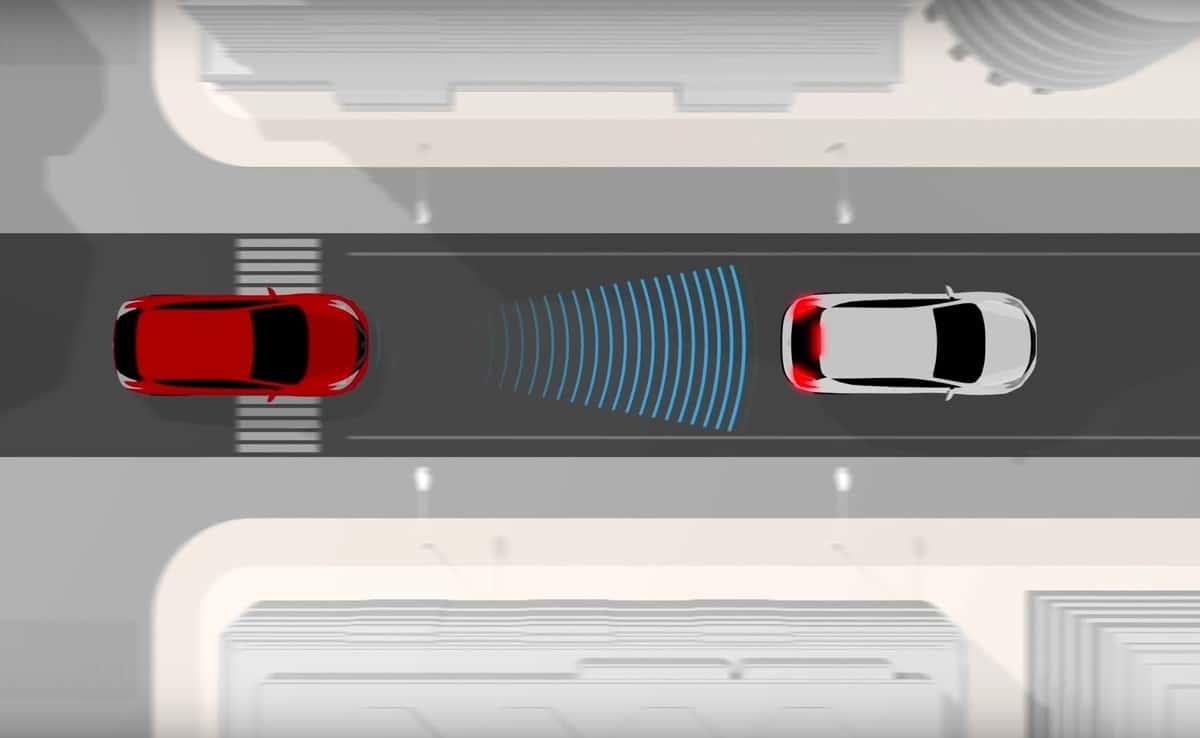 Nissan puts your safety first which is why most of Nissan's 2018 model year vehicles in the US will have Automated Emergency Braking as a standard feature. Peace of mind is priceless, so Nissan made it standard. The brand anticipates Automated Emergency Braking will be implemented in more than one million vehicles to be sold in the US next year.
The Automated Emergency Braking system uses radar and sensors to detect the probability of a frontal crash and then applies the vehicle's brakes automatically if the driver fails to react in time. The intention is to help prevent accidents before they happen, but also can help avoid or reduce the severity of potential front collisions should they occur. The feature will be standard on seven of Nissan's most popular models: Altima, Leaf, Maxima, Murano, Pathfinder, Rogue/Rogue Sport, and Sentra. This is only available for automatic transmission vehicles.
"The big news here is that we're making AEB standard across all grades of our best-selling models," said Michael Bunce, vice president, Product Planning, Nissan North America, Inc. "This increased AEB availability is part of our ongoing commitment to help reduce fatalities while realizing our comprehensive vision of Nissan Intelligent Mobility."
Automated Emergency Braking is just one part of the Nissan Intelligent Safety Shield Technologies. This suite of features also includes Intelligent Around View Monitor (I-AVM), Intelligent Distance Control (I-DC), Intelligent Blind Spot Intervention (I-BSI), Intelligent Lane Intervention (I-LI) and Intelligent Driver Alertness (I-DA). Just a few more ways that Nissan is looking to keep you safer on every drive.
Stop by today to take a test drive of any of our new vehicles. You can experience the thrill and security in each outstanding model.
Images courtesy of Nissan Media
Join the Conversation
Comments
comments