Nissan earns 2018 ENERGY STAR® Partner of the Year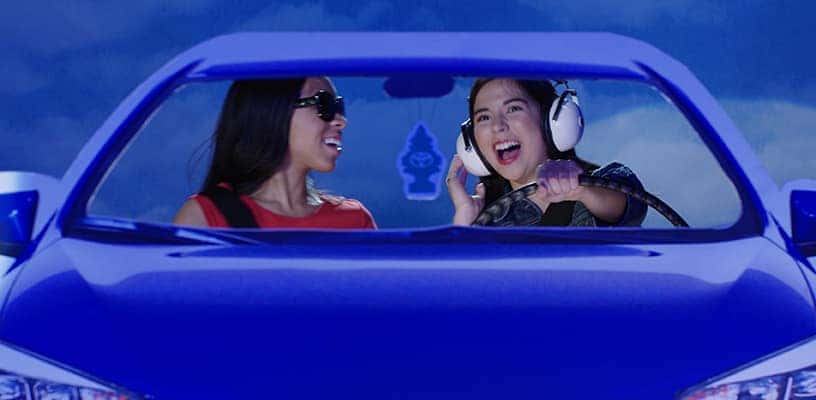 Nissan of North America received the 2018 ENERGY STAR® Partner of the Year – Sustained Excellence Award for its ongoing efforts to make operations more efficient and better for the environment. This is the seventh year in a row that the U.S. Environmental Protection Agency as recognized Nissan for its continued commitment to reducing greenhouse gas emissions and improving energy management at its U.S. facilities. Nissan is proud to set the standard of excellence for all car manufacturers, and will continue to elevate your expectations not only for how a business should be run, but also for the vehicles you drive. See our electric and hybrid Nissan vehicles now and start shopping for your eco-friendly car today!
"Awards like the ENERGY STAR Partner of the Year let us know we are moving in the right direction with our sustainable manufacturing practices," said Rebecca Vest, vice president of Corporate Development and Social Responsibility. "Our approach is a comprehensive one, focused on maximizing efficiency and reducing energy waste in our manufacturing facilities, all while continuing to deliver the products our customers expect."
Nissan's efforts took place in the manufacturing plants and other employee buildings. This included efforts switching to more efficient technologies like LED lighting, engaging all employees in energy management classes, and including energy efficiency in design, such as an environmentally friendly paint process – which has cut energy usage by more than 30 percent. This includes the largest Nissan Vehicle Assembly Plant in Smyrna, Tennessee, as well as the facility and plant in Canton, Mississippi, which has earned the ENERGY STAR® Certification for the 12th year in a row, cementing Nissan's spot among the top 25% of the automotive manufacturing industry for superior energy management.
"The 2018 ENERGY STAR Partners of the Year have demonstrated real leadership, showing how American families and businesses can save energy, save money, and reduce air emissions," said Bill Wehrum, EPA assistant administrator for Air and Radiation.
The 2018 Partner of the Year – Sustained Excellence Awards are bestowed upon companies and other organizations demonstrating continued leadership in energy efficiency and commitment to the ENERGY STAR program. Winners hail from small, family-owned businesses to Fortune 500 organizations – representing energy-efficient products, services, new homes, and buildings in the commercial, industrial and public sectors.
Moreover, the recently refreshed Nissan Leaf has earned several awards acknowledging its important role in breaking ground toward an all-electric future. It recently received the 2018 "World Car of the Year" for the Green Car category – earning this award for the fifth time in the short 14 years available for this category. At the Consumer Electronics Show (CES), the 2018 Leaf received the "CES Best of Innovation" award for Vehicle Intelligence and Self-Driving Technology as well as getting named the CES honoree for Tech for a Better World.
Nissan is dedicated to making its brand a more efficient and sustainable organization that takes care of the world we live in. To test drive the award-winning 2018 Nissan Leaf, stop by today! See our online inventory now to start shopping with us.
Images courtesy of Nissan Media