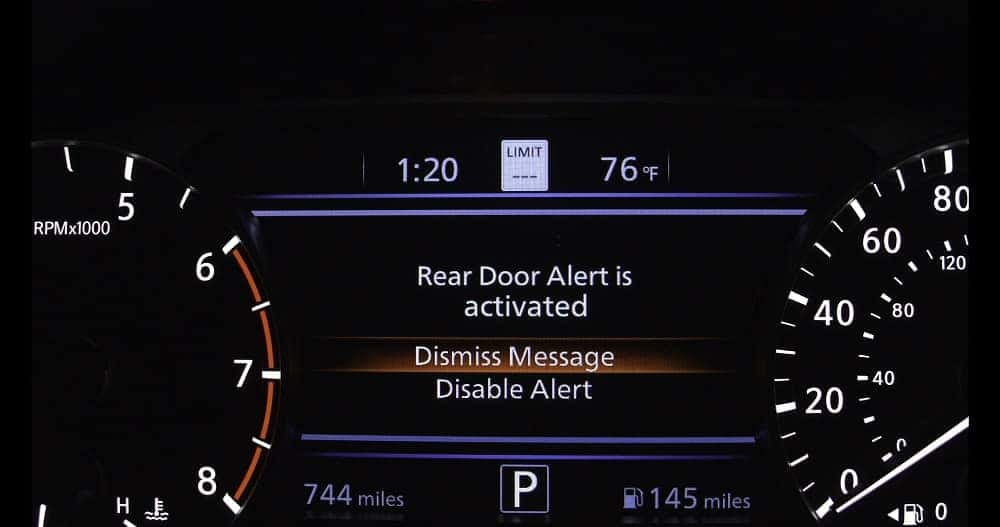 With the epidemic of children being left unattended in rear car seats spreading, Nissan is helping prevent this. The new Rear Door Alert system, which is standard on the 2018 Pathfinder, will spread to additional 2019 models and go even further by 2022.
According to Nissan, RDA will become a standard feature on eight additional four-door Nissan models, including the Rogue and Altima. But that's not the only plans Nissan has in store. It also plans to have this be a standard feature on all four-door Nissan models by 2022. That includes trucks, SUVs, and sedans.
This life-saving system works by sensing when you open and close one of the rear doors before leaving for a trip or at any point during the trip. Once you finish your trip, the system tries to remind you of the person or object you placed in the rear seat via a notification on the instrument panel and a small horn chirp. If you walk away from the vehicle without opening the rear door, the system activates the horn to get your attention.
For Nissan buyers who have no kids and are not concerned about leaving a gallon of milk in the back seat, you can adjust the RDA's settings or disable it.
So, when our 2019 lineup of sedans and SUVs roll in, keep an eye out for which ones will include the RDA system. If you need this system now, you can stop by Garber Nissan in Saginaw, Michigan today to check it out. You can also check out our online inventory of 2018 Pathfinders.