DealerRater Awarded Us the Consumer Satisfaction Award!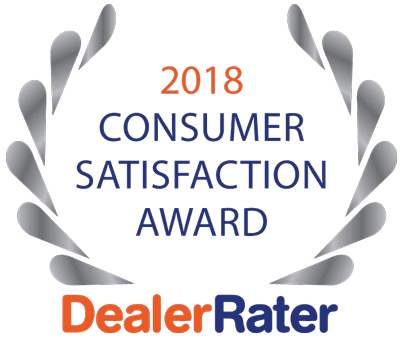 Once again, Garber Nissan has earned the Consumer Satisfaction Award from DealerRater.com. This award recognizes the top car dealerships in the US and Canada for their outstanding service in-person and a reputation that showcases that online. At Garber, we are proud of our dedication to providing top-shelf customer service, excellent-quality vehicles, as well as maintaining standards online. In the past year, we have sustained a rating on DealerRater.com within the top ten percent of the site's reputable dealerships and look forward to providing the same quality service for another year.
On DealerRater.com, Garber Nissan has a 98% Recommended score as well as a 4.9 (out of 5) stars review with 250 positive lifetime reviews on the website. This award was started in 2015, and Garber Nissan has earned it in 2016 and now in 2018 as you can see on our online profile. In 2016, we also earned the Nissan Dealer of the Year from DealerRater. We continue reaching for excellence.
Our goal is to consistently provide goods and services that you want, and do it with a smile. Here's a review from one of our latest happy customers: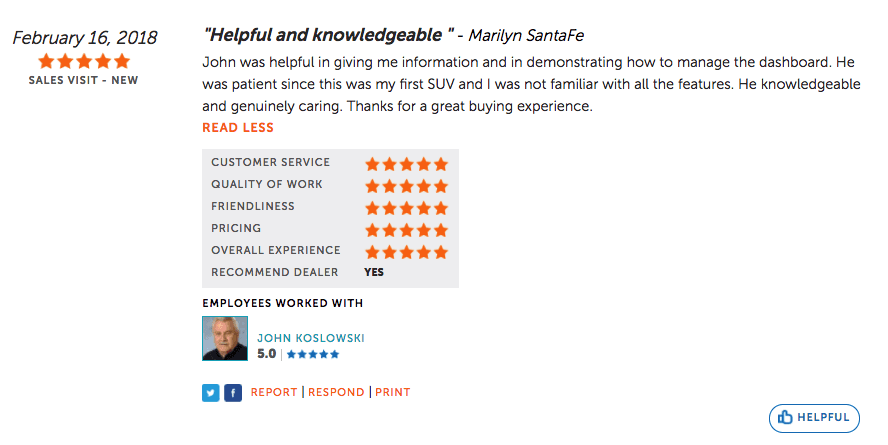 Our team is ready to help you find the perfect new, used, or certified pre-owned vehicle that is perfect for your driving needs and your budget. Plus, we'll find you one that matches your unique style, so you're excited to get behind the wheel for every trip. We proudly accept all financial applications because we believe reliable transportation is a must for our community, and we'll do everything in our power to help you drive away in a deal you love. Apply online now using our fast, easy, and secure application.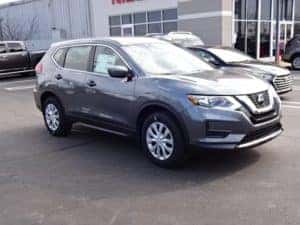 Bring in the whole family for a test drive in the 2018 Nissan Rogue S. You'll love the spacious seats and upscale interior that create an enjoyable atmosphere for long car rides whether you're in the front or rear seats. And you can drive with confidence thanks to the all-wheel drive and powerful four-cylinder engine.
Go big and take home a 2018 Nissan Titan XD Diesel with four-wheel drive. You'll earn superior towing power with the low-end diesel torque and powerful six-speed transmission. And when work is over and you're ready to cruise with your friends, this beast can fit five passengers comfortably.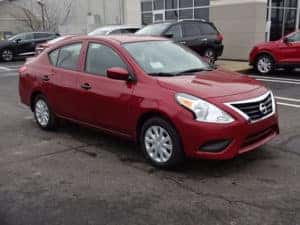 Test drive this new 2018 Nissan Versa 1.6 S+ for a great commuter car with an affordable payment. Earning up to 39 miles per gallon on the highway, this sedan is a tempting offer for those trying to spend less at the pump. And with Cayenne Red exterior you're sure to turn heads next time you cruise down main street.
See our full inventory of New, Used, and Certified Pre-Owned vehicles to get started shopping with us today! Start your financial application today to streamline get started sooner.
To see the full report on how these dealerships are chosen, visit DealerRater.com for more information.
Join the Conversation
Comments
comments