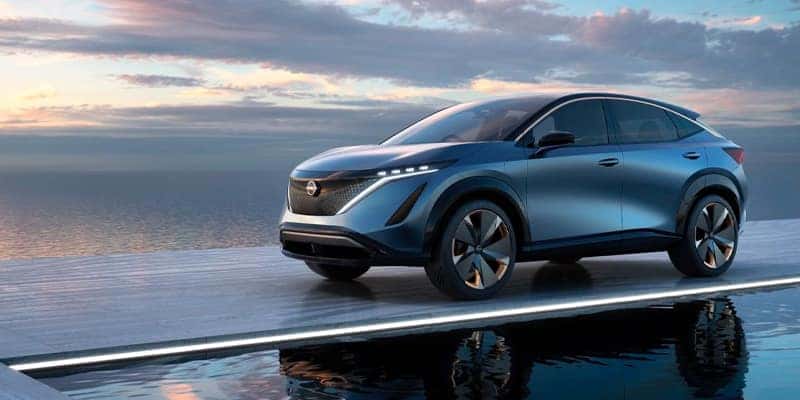 Back in November 2019, we teased Nissan's work on a 300-horsepower, all-wheel-drive LEAF.  As far as we knew, the two-motor system that powered this beast was just a simple experiment and had no real production future. Well, after Nissan's presentation at the 2020 Consumer Electronics Show, we see this powertrain become more of a reality.
While Nissan stopped short of saying this dual-motor setup will hit the market or come with 300 horsepower, it did give it an official name, "e-4ORCE" And with an official name, which is pronounced "e force," comes serious potential for production.
This twin-motor setup will, of course, ship power to four wheels. This not only gives you the instant torque electric motors are known for, but it also delivers impeccable grip for some serious G-forces at launch.
This system is more than just grip and launch, as the e-4FORCE twin-motor setup will also deliver unparalleled comfort. It will mitigate pitch and drive in stop-and-go traffic using its front and rear regenerative braking, eliminating the head bobbing associated with morning rush hour. On bumpy roads, this setup also optimizes motor control for smooth acceleration.
The e-4ORCE system is still in its concept phase and will see its first use in the Nissan Ariya Concept. Whether or not it makes it to market is unknown, but we'll keep you up to date on its status.
Need an EV today? Head down to Garber Nissan serving Saginaw, Midland, Bay City, and the surrounding areas today to test drive one. If you cannot make it in today but want to see what 2020 LEAF models we have in stock, you can find them through our online inventory page.