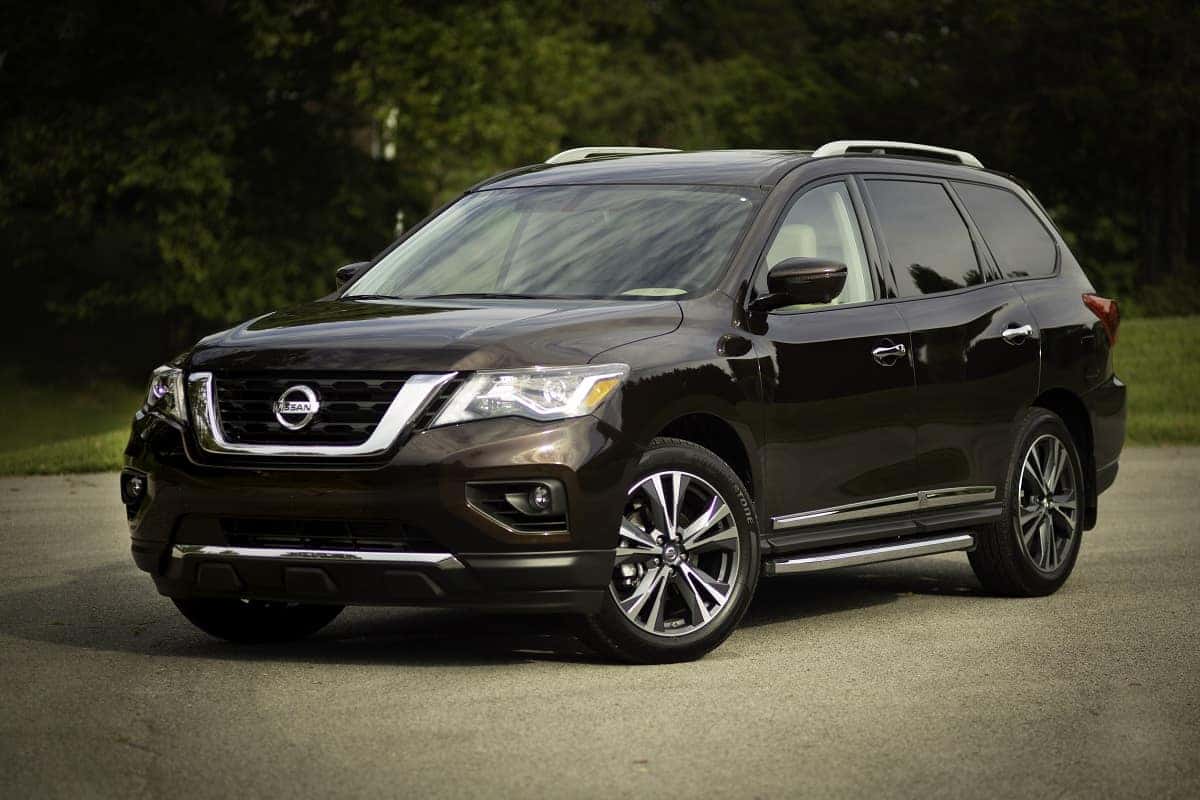 The 2019 models keep on coming, and the latest to hit our showroom floor is the 2019 Nissan Pathfinder. The 2019 Pathfinder will be mostly a carryover model, but it will get a few small upgrades to keep up with the changing technology and safety scenes.
Some of the biggest changes on the 2019 Pathfinder are to its safety equipment. A rear sonar system will be standard on all versions of this SUV, making it easier and safer to back into a parking space or other tight areas.
Nissan will also upgrade the standard safety equipment on the SV trim as adaptive cruise control, blind spot warning, and rear cross-traffic alert will all be standard on the 2019 Pathfinder. In 2018, these were all part of the $1,400 Tech Package.
The 2019 Pathfinder SL and Platinum will get a little more love in the safety department too with Nissan making LED headlights standard on these trims. Previously, only the Platinum trim came with LED headlights, and they were only low-beam headlights.
All these changes to the 2019 Pathfinder's safety equipment are on top of the already-standard automatic emergency braking and Rear Door Alert.
On the tech side of things, there is only one small change that will make a significant difference in the lives of those who have the latest cellphones. The 2019 Pathfinder will get new USB-C ports on all trim levels. They will feature six USB ports in total — two USB-C ports and four USB-A ports.
The final change to the 2019 Nissan Pathfinder is its new exterior color option: Mocha Almond Pearl.
The 2019 Nissan Pathfinder's pricing and changes relative to last year as follows:
Pathfinder S 2WD – $31,230 (+$190)

Pathfinder S 4WD – $32,920 (+$190)

Pathfinder SV 2WD – $34,270 (+$540)

Pathfinder SV 4WD – $35,960 (+$540)

Pathfinder SL 2WD – $37,920 (+$170)

Pathfinder SL 4WD – $39,610 (+$170)

Pathfinder Platinum 2WD – $42,570 (No Change)

Pathfinder Platinum 4WD – $44,260 (No Changes)
The 2019 Nissan Pathfinder is on sale now here at the Garner Nissan new-car showroom serving Saginaw, Michigan. Come by today for a test drive. If you can't make it by, you can check out our inventory online.